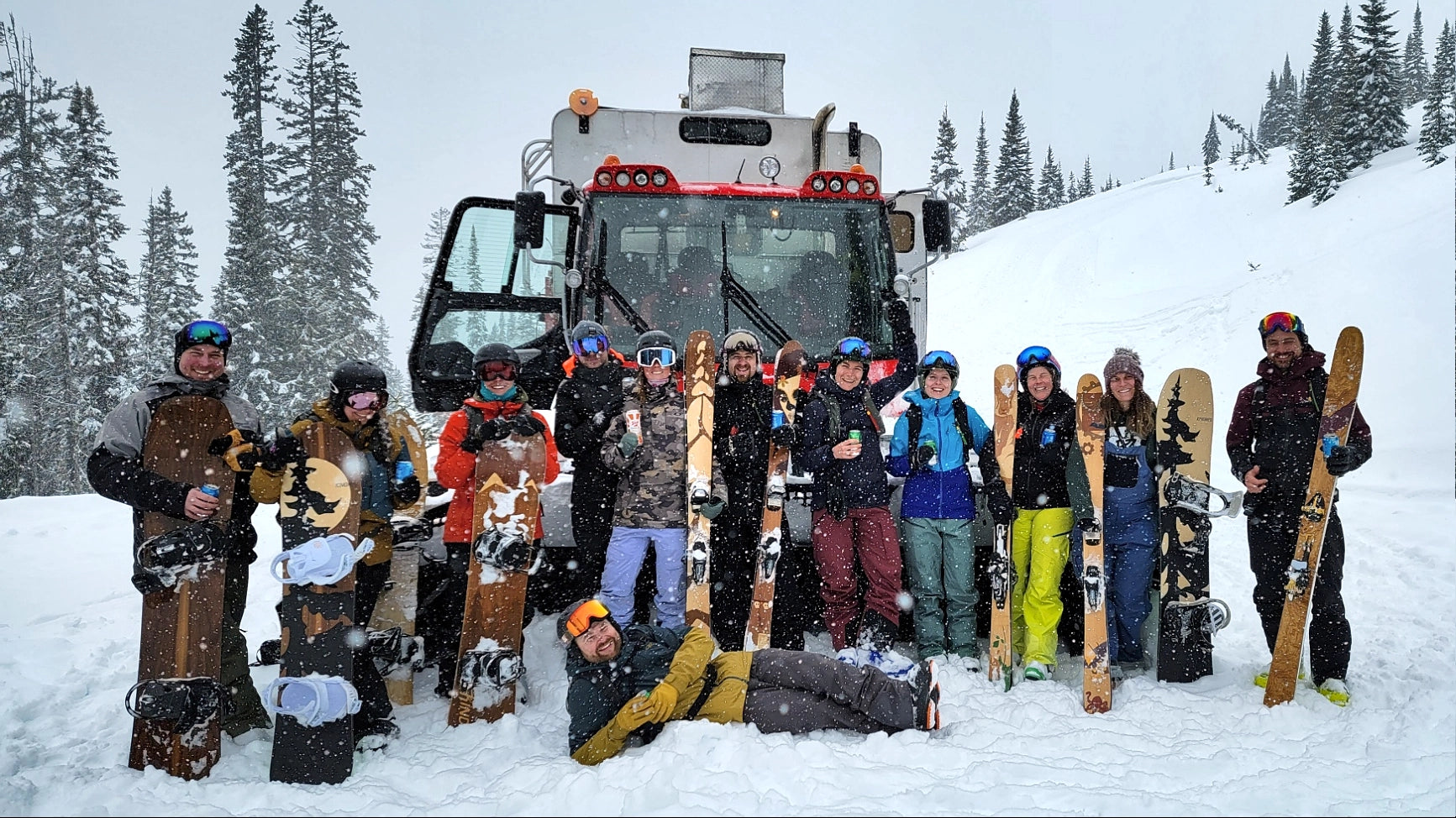 Paralympic Champion
tyler turner
Tyler is the inaugural Team Kindred rider since 2014, but Evan and Ty's friendship reaches back decades. They grew up snowboarding and working at Calgary Olympic Park, and moved to Vancouver Island after hearing rumours of the deep snowpack. Ty has tested many of our snowboard shapes over the years. The past few years we've worked on Ty's new quiver as he navigates his journey as a recent bilateral amputee snowboarder. We are so stoked that Ty won both gold and Bronze at the 2022 Paralympics in Boarder X and Banked Slalom respectively!
tamo campos
Tamo has been a Kindred team rider since 2014. He uses his love of snowboarding and splitboarding to spark bigger conversations via the organization he co-founded called Beyond Boarding. He spends his life learning and advocating for justice via film making, youth empowerment and activism. He shreds the gnar, but more importantly he walks the talk.
Nicole Kelly
Niki is a snowboarder, adventurer, photographer, and millwright focused on living life to the fullest. She calls Kicking Horse Resort her home mountain. We first caught wind of Niki when her employer contacted us. They wanted us to build her a high-performance custom snowboard she could ride in competitions. When Niki used that first board to qualify for the Freeride World Tour we knew that we wanted to continue to support her journey. This woman throws down!
patrick kitto
Pat is a staple in the Vancouver Island snowboard community. Whether he is bootpacking up Forbidden Plateau, coaching his JumpCamp program for local youth, or collecting donated boards for up and coming shredders, you are bound to find him jumping off stuff with a big smile on his face!
andrew wood
Andrew was raised up the road from our workshop in Black Creek, and spent his youth ripping at Mount Washington. Now he shreds mostly Red Mountain or the Rossland, BC backcountry. He is an elementary school teacher and peach farmer who shreds pow days and weekend laps. He takes big drops, long slashes, and excels at all aspects of snowboarding.
Think you might be a good fit for the team? Reach Out! We always consider partnerships, ambassadors and creative collaborations.